How to Build a strong Data Science Resume with Kaggle
An interview with Chris Deotte, Quadruple Kaggle Grandmaster at NVIDIA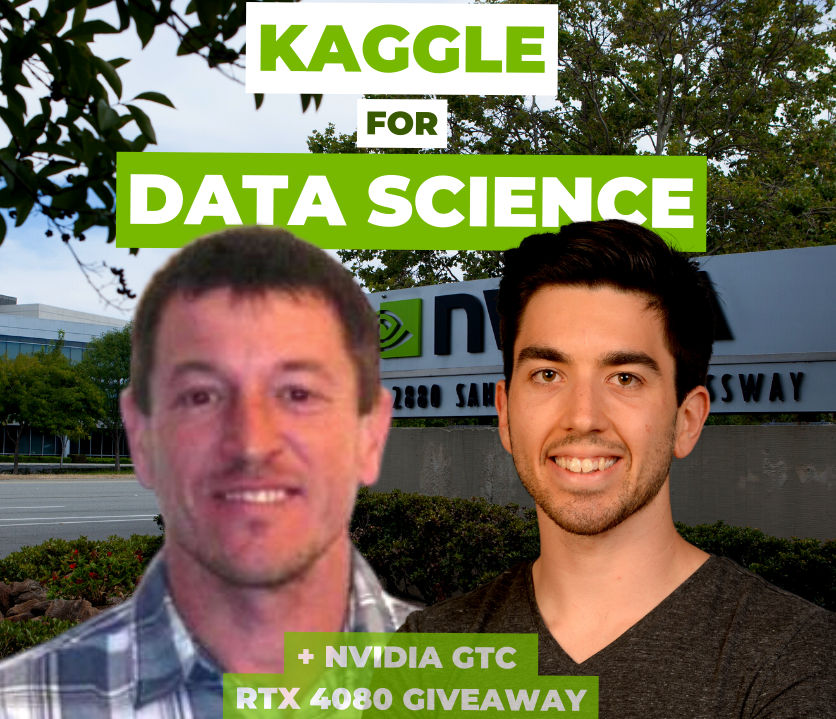 If you work in or have an interest in data science, then this interview series is tailored to you.
My guest in this episode is Chris Deotte, a quadruple grandmaster on Kaggle, which is a highly esteemed title that many in the data science field aspire to achieve. If you wonder what Kaggle is, well, that's another reason why this episode is for you. Kaggle is a platform mainly known for hosting machine learning competitions...
In this episode, Chris shares valuable insights on topics such as crafting a strong data science resume, achieving grandmaster status on Kaggle (even quadruple), working at NVIDIA, and how to approach current data science challenges.
Join us for an in-depth discussion where Chris shares his experiences and provides valuable advice on navigating the data science industry. Learn about Chris's current role at NVIDIA, where he leverages his skills honed through Kaggle to help drive success!
p.s. this is the second episode in collaboration with NVIDIA GTC, in which they are giving away an RTX 4080 to a lucky listener! More details on how to participate in the video.
Spotify and Apple podcasts links below.
Spotify and Apple podcasts:
https://podcasters.spotify.com/pod/show/louis-bouchard/episodes/How-to-Build-a-strong-Data-Science-Resume--With-Chris-Deotte--Quadruple-Kaggle-Grandmaster-at-NVIDIA-and-win-an-RTX-4080-e203a7t/a-a9f73dt