Interview with NVIDIA Data Scientist Meriem Bendris & RTX 4080 Giveaway!
What is it like, and how to get there (and RTX 4080 giveaway)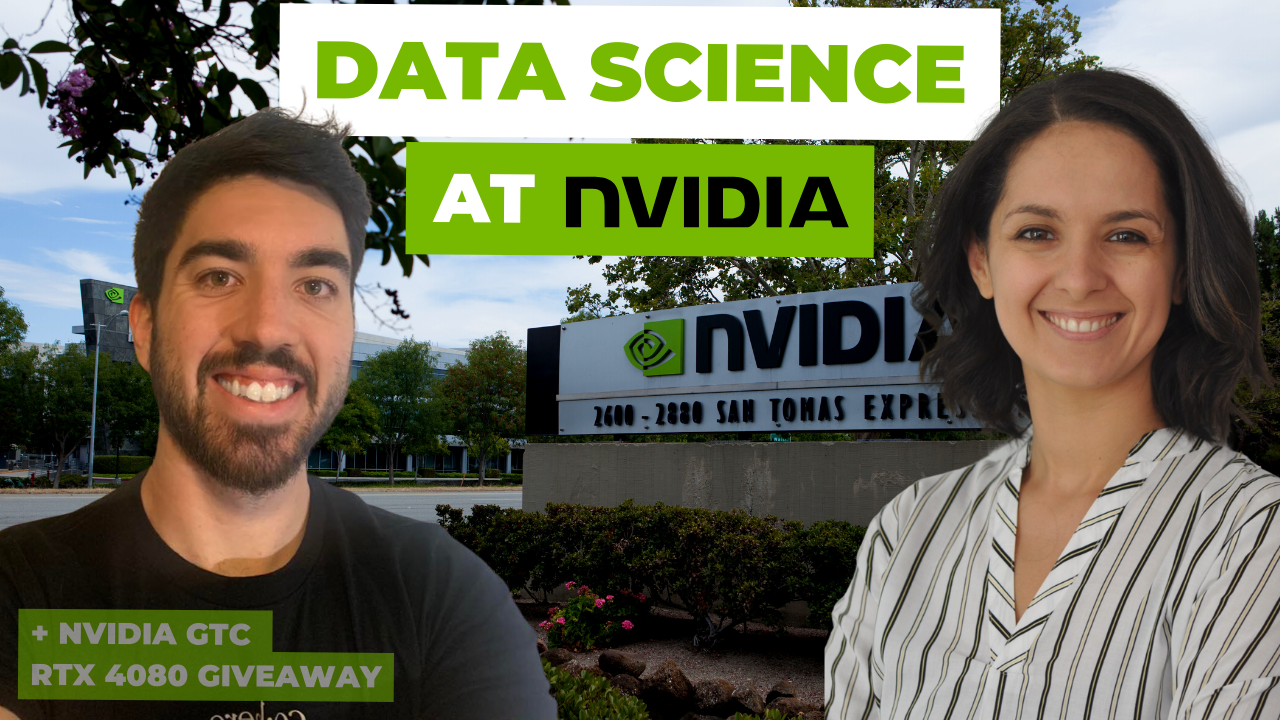 Have you ever been curious about the daily workings of major corporations such as NVIDIA, Meta, or Google? Have you ever wondered about the tools they use, how they got there, or what their interview process is like? If so, you're not alone. Many people have these questions, including those who participated in a survey asking what questions they would ask a senior data scientist at NVIDIA.
In this interview, we'll hear from Meriem Bendris, a senior solution architect at NVIDIA, who will answer questions such as:
How did you come to work at NVIDIA?
What is your educational background?
Can you describe the NVIDIA interview process?
What does a solution architect do at NVIDIA?
What are the responsibilities and roles at NVIDIA?
Was your Ph.D. worth it?
And much more! And if you thought these questions were 'GPU-intensive', wait until you hear Meriem's answers! (Pun courtesy of ChatGPT 😂)
Oh, and yes, NVIDIA gave me an RTX 4080 to giveaway in this podcast episode and the two upcoming ones in partnership with them... Details in the episode!
The interview is also available on Spotify or apple podcast if you prefer these platforms for audio content!